Culinary pleasures at our Restaurant
The way to a guest's heart is through their stomach. So don't be surprised if you fall completely in love with the restaurant Tafelhof! Our chefs serve carefully prepared dishes, refined menus and Franconian specialities in this restaurant in Nuremberg. We are pleased to welcome our guests during a business lunch or with the whole family to enjoy the international and also our local cuisine. Suitable for your meal we are offering you selected wines from Franconian wines as well as the well-known local beer. The Boymann's Bar invites you to relax after a city visit with a cup of delightful tea or one of our classic cocktails.
For reservation please contact us via E-Mail info@carlton-nuernberg.de or Phone +49 (0) 911 2003 0
Restaurant Tafelhof
Of course, international classics are also on the menu. But we are always particularly pleased to spoil our guests with seasonal products from the Nuremberg region. Unobtrusive piano music accompanies your culinary evening in our restaurant in Nuremberg.
Opening Hours
Monday - Friday: 12:00 PM - 11:00 PM
Samstag - Sonntag: 12:00 PM - 11:00 PM
Breakfast
Montag - Freitag: 06:30 AM - 10:30 AM
Samstag - Sonntag: 06:30 AM - 11:00 AM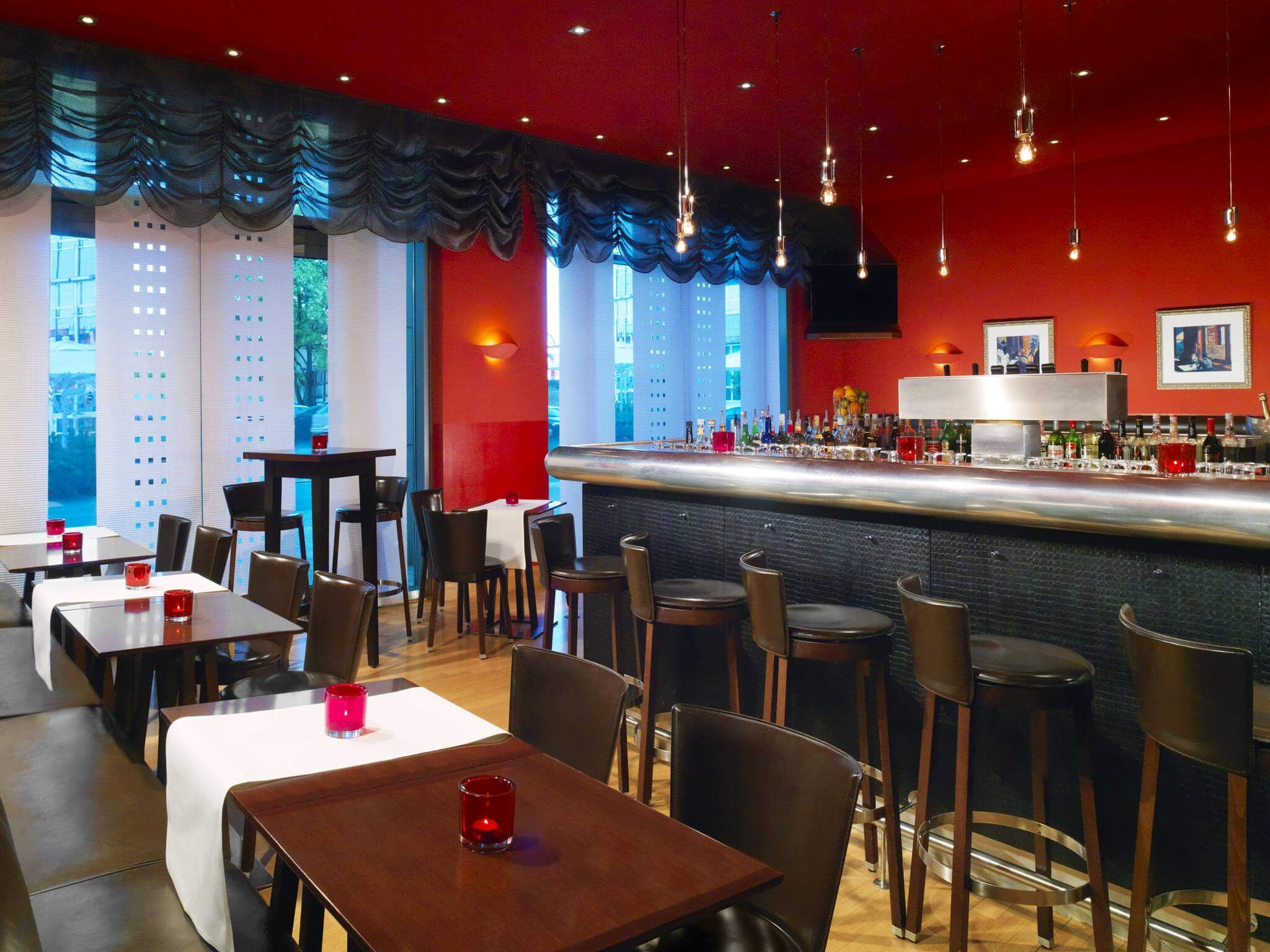 Boymann's Bar
Boymann's Bar is also very popular with our guests. No wonder, as the bar has a charm all of its own: chic and very intimate. It is a cosy spot which seats about 30, where a personal atmosphere is the top priority. In short: the ideal place for a good conversation or simply to pose a toast and see the day out to its perfect end.
In summer, you can enjoy exotic cocktails, bar classics or simply a glass of Frankish beer in the open air.
Opening Hours
Monday - Sunday: 11:00 AM - 01:00 AM
Culinary Offers
Gourmet Buffet
Our Gourmet Buffet offers you every Saturday a wide range of regional delicacies and international dishes. Rounded by wines of the region you can dine to classical music played on the piano.
Every Saturday 7:00 PM - 11:00 PM
EUR 44.90 per Person
The Gourmet Buffet takes not place from July to the beginning of October
Family Brunch
Enjoy our varied buffet with your loved ones at the Restaurant Tafelhof.
Every Sunday 12:00 PM - 3:00 PM
EUR 33.50 per Person